If you're expecting your first child (or children, in the case of multiples), it can be very helpful to read at least one, if not several, pregnancy books over the coming months. "Why," you may ask, "should I read a pregnancy book when I can always just ask friends for tips and advice, or even use good ol' Dr. Google?"
Well, there are a few reasons why having an actual book—or E-book—on hand can be helpful. Let's take a look at the best pregnancy books and why reading them during your pregnancy is worth your time.
Why Pregnancy Books Are Important
Here are a few reasons to convince you of the importance of a good pregnancy book:
Information at your fingertips. A pregnancy book can provide a useful way to get information before trying to sleep (hello, pregnancy insomnia) without using that blue light from a screen that can disrupt your biorhythms.
Access to real experts. Pregnancy books written by highly trained experts such as obstetricians, midwives, and doulas can help clarify medical or scientific questions you may have about this exciting life chapter. Because let's face it: while your friends and a random blogger might be helpful for anecdotal purposes, they may not always have the actual information at hand.
The Best Pregnancy Books to Read
Settle your bump down to read with one of these great picks:
Great for moms, partners, and even future siblings alike (the daily photos are great to show to older curious children), this easy-to-read, comprehensive book shows you visually day-by-day how baby is growing and progressing. It also contains a wealth of information ranging from common pregnancy concerns to multiples and even birthing options. If you only have one pregnancy book on hand, I'm tempted to say "this is it," because it's so thorough and engaging.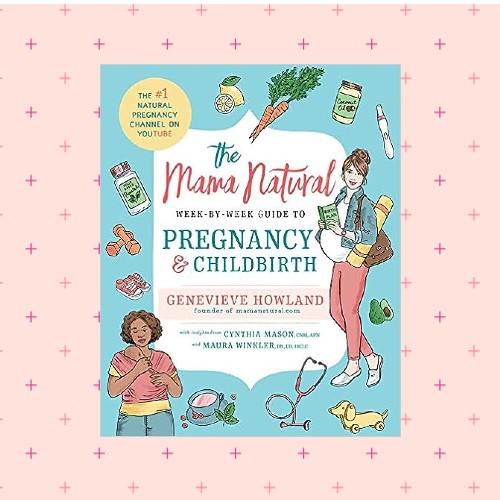 This is for the mamas who want to take back their claim to the natural, normal phenomenon of pregnancy. Genevieve Howland gives expectant mothers a fun, practical, and inspiring guide on the natural perspective of pregnancy and childbirth. Her guide takes women through each week of pregnancy, discussing topics like nutrition, breastfeeding, and natural remedies to pregnancy symptoms. Throughout the book, women of all backgrounds share their positive birth stories. And readers will see advice and insights from a Certified Nurse Midwife (CNM), a Registered Nurse (RN), a doula, and a lactation consultant.
Written by a registered dietician and diabetes educator, this well-researched guide gives you an incredibly thorough template of how to eat nutrient-dense and delicious food during pregnancy, as well as excellent tips regarding exercise and mindfulness and nutrition tips for postpartum recovery. This is not a "diet" book, but rather a book that focuses on what you can and should be eating for both you and for your baby.
A classic for a reason! Written in a no-nonsense, friendly, and straightforward manner by experienced Mayo Clinic medical providers, this book contains answers to pretty much any pregnancy query you might have during these exciting but sometimes nerve-wracking 9 months. It gives you an info-packed overview of each month and manages to be informative without feeling overwhelming—perfect for a quick reference read.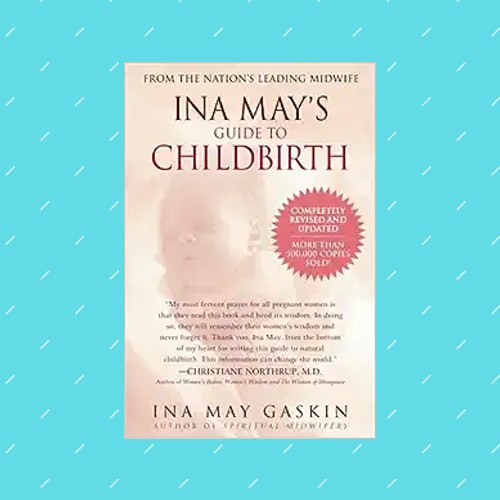 Ina May Gaskin is considered the nation's leading midwife with over thirty years of experience in the field. In this pregnancy guide, Ina May uses the female-centered Midwifery Model of Care to teach women how to listen and trust their bodies for a positive, healthy birth experience.
She discusses topics like how to create a safe and comfortable birth environment, whether that's a hospital or a home birth. Ina May takes the fear out of childbirth, giving women tools reduce pain and medical intervention.
Pregnancy Books for Partners
While it can be helpful for partners to read books targeted toward the birthing parent, here are a couple of helpful reads for partners or even a parent or family member who will be present at the birth and possibly throughout the pregnancy:
Sometimes, pregnancy and childbirth guides are very heavy on the science and medical parts. In The Couples' Pregnancy Guide, Rachel and D'Anthony Ward leave the science to the professionals. Instead, they offer practical advice, tools, and checklists gathered from their personal experience. Their goal with this book is to help both parents work as a team to prepare for pregnancy and childbirth.
This book is considered a "classic" for birthing partners. Written by a doula and childbirth educator, it's been around for years and is updated regularly. While it doesn't focus as much specifically on pregnancy, it's very useful for your partner to read to know what to expect during labor, birth, and the postpartum period, as well as how they can be supportive throughout the entire process.
Books to Read to Your Baby During Your Pregnancy
There's been any number of studies that have shown benefits of reading aloud to your little womb mate before they make an earth side appearance. For instance, your baby can learn to recognize your voice, you and your partner can get in the habit of reading aloud and introducing early literacy, and your child starts tuning in to the nuances of their mother tongue (or tongues, in the case of multilingual families).
A few great books to start reading to your bump are Green Eggs and Ham, Two Little Trains, I Love You to the Moon and Back, and Elmer. Your little one will also love hearing these books as they go through infancy and toddlerhood—so take it from this parent, it's a good idea to start practicing reading them now, because you'll have them memorized in no time. Have I closed my eyes while reading to my kids at bedtime? I'll never tell, but it can't hurt to know the words by heart is all I'm saying…
Pregnancy Journals to Try
All that reading is great, but if you want to record your thoughts and memories during pregnancy for yourself or your baby, a pregnancy journal is the way to go. You can definitely buy a nice keepsake journal for writing down thoughts and wishes during your pregnancy, but if you would like a journal specifically geared towards bump-y memories, here are a couple of suggestions:
This elegant journal provides both a place for reflections, hopes, and musings as well as opportunities to chart baby's growth, document baby's birth, and store anything from ultrasound pics to a hospital bracelet in a handy pocket folder.
Containing a number of fun and thoughtful prompts and questions to help you recollect memories of your pregnancy—whether it's your first, fourth or triplets—this book contains enough space for personal recollections and memories, and its spiral-bound format is extremely practical.
Frequently Asked Questions
When should I start reading to my baby in the womb?
As soon as you'd like! Studies have shown that babies in the womb in the later weeks, can start recognizing voices, such as your voice when you read aloud to baby.
What is the best book for pregnancy?
Everyone's different in terms of their approach to pregnancy and birth, so it's worth leafing through a few to find one that really speaks to you in terms of tone, style, and information.
Does reading to your baby make them smarter?
Reading to your baby has many incredible benefits. It helps with bonding, and is a lovely entryway into early literacy, and it's great for your baby's social and intellectual development.