Of course, choosing the right crib mattress won't magically get your baby to sleep through the night, but it can provide you with some peace of mind. Ensuring that your baby sleeps in their own separate sleeping surface, such as in a crib with a mattress, can help reduce the risks of Sudden Infant Death Syndrome (SIDS), according to the American Academy of Pediatrics (AAP). Here's what to consider when choosing a crib mattress for your baby.
Table of Contents
Choosing a Crib Mattress: What to Look For
So, what are you looking for when you set up your baby registry or start shopping for a baby mattress? Let's take a look at what you should consider:
Fit. Cover the basics first by measuring your crib and comparing it against the measurements of each mattress you consider. A good fit is important since gaps between the mattress and the walls of the crib can create space where your busy baby or one of their tiny limbs could get stuck.
Components. Not all mattresses are built the same. Some parents prefer baby mattresses to be made of organic components, while others may prefer a mattress with waterproof tops for easy clean-up.
Firmness. Firmness is another important thing to consider. While we're still unclear about exactly what is behind the tragedy of SIDS, there are some researchers who believe that rebreathing plays a role in some cases. This theory suggests that some infants are more vulnerable to rebreathing carbon dioxide in their sleep because a brain abnormality prevents them from rousing. The AAP explains that soft sleeping surfaces come with the risk of suffocation and rebreathing and that parents can create a safer sleep environment by sticking with a firm mattress, putting their infant to sleep on their back, and keeping blankets, toys, and bumpers out of the crib.
Cost. We know that safety is your top priority, but it isn't the only thing on your mind when on the hunt for the best mattress. We also looked at cost, keeping in mind that many parents are looking for something that fits their budget.
Longevity. Lastly, we considered longevity too, knowing that getting more than a year's use out of a mattress saves money and decreases unnecessary purchases and waste.
Because choosing a crib mattress is such an important choice with so many factors to consider, it can feel like an overwhelming decision. We're here to help. We've done the research and we rounded up the best crib mattresses out there with high safety ratings and an affordable price tag.
Best Overall Crib Mattress
Best Overall Crib Mattress
This mattress has a dual-sided design with the necessary support for both babies and toddlers to ensure a safe, comfortable sleep for your little one. It's made from GREENGUARD Gold Certified materials and includes a removable, washable accident-proof cover.
Hypoallergenic, non-toxic materials
Removable accident-proof cover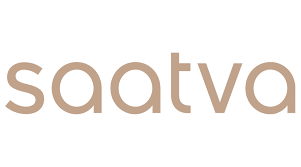 Saatva
Buy now
Safety is the number one reason the Saatva Dual-Sided Crib Mattress received the best mattress ranking. This crib mattress has several sought-after safety features that put it right at the top of our list.
In addition, the mattress features a baby side and a toddler side, which not only promotes safety but also longevity. If you're going to invest in a mattress, it's a bonus when that mattress can grow with your child's needs.
GREENGUARD Gold Certified
The Saatva Dual-Sided Crib Mattress is made from materials free from VOCs, formaldehyde, and harmful emissions. The materials closest to your sleeping baby are a combination of hypoallergenic and antimicrobial organic cotton and organic wool. Finally, the entire mattress is covered in a chemical-free flame barrier.
Dual-Sided
Babies and toddlers require different mattress needs, and Saatva delivered. The baby side features an extra-firm support base layer, which is integral in preventing SIDS and other sleep-related accidents. It also has edge support to keep your baby centered on the mattress and away from the crib's edges.
The toddler side features a soft, breathable layer that regulates body temperature and wicks away moisture. It offers pressure-free support with a layer of Cradle to Cradle GOLD Certified™ natural latex, and the support is still firm, though less so than the baby side.
Other Notable Features
Comes with a removable, waterproof cover made from organic cotton and treated with an eco-friendly water repellent. It's machine washable for inevitable accidents.
Made in the USA with eco-friendly materials like recycled steel coils
Free shipping and a lifetime warranty
Best Crib Mattress on a Budget
Dream On Me 2 in 1 Breathable 132 Premium Coil Inner Spring Standard Crib and Toddler Mattress
Walmart
Buy now
Shopping on a budget doesn't have to require a compromise in safety. Are you looking for an inexpensive option that will still give you the peace of mind you need while your baby sleeps? The Dream On Me 2 in 1 Breathable 132 Premium Coil Inner Spring Standard Crib and Toddler Mattress might be the pick for you.
This mattress didn't get our best-of-the-best rating, but that doesn't mean it isn't great. It passes all the important safety ratings you want for your baby's sleep, including flammability tests and those for dangerous materials. Plus, the Dream on Me 2 in 1 is a breathable crib mattress made with hypoallergenic materials.
Like Serta's mattress, this one will work for your baby in their crib and then in a toddler bed, so you won't have to buy another mattress until they're big enough for a twin. One side offers the firmness an infant needs to reduce the risk of SIDS while the other is softer and plusher for comfortable sleep during the toddler years.
The one thing that could have pushed this mattress into the number one spot for the team here at Truly Mama is more parent feedback. With very few reviews on Amazon, we would have loved to know more about what the parents using this mattress think.
Best Mini Crib Mattress
This mattress is 100% breathable that features a unique woven core, making for a safe, secure sleeping space for your baby. From cover to core, the Newton Mini Crib Mattress is also 100% washable. The GREENGUARD Gold Certified materials don't include foam, latex, springs, or glue—everything can go in the washing machine!
Newton
Buy now
Will your baby be sleeping in a mini crib or do you need a mattress for a portable crib for travel or family visits? There aren't as many options out there, but that doesn't mean you're stuck sacrificing safety or quality. The Newton Mini Crib Mattress has almost 5 stars on Amazon with 190 reviews.
This is the mini crib version of the standard Newton Crib Mattress, which you'll see later on this list. Like the standard size, this Newton mattress is 100% breathable. The mattress's woven core allows for maximum air circulation, creating a safe and comfortable sleeping environment for your baby.
The entire mattress is machine washable and earned itself a GREENGUARD Gold certification. Amazon reviewers feel this mattress is priced just right, giving it 5 stars for value for money.
If your ideal crib mattress is organic, the 2020 model of the Naturepedic Organic Crib Mattress is top-notch. This mattress has earned a GOTS, or Global Organic Textile Standard seal of approval because all the materials used are organic.
Like the other mattresses on this list, the Naturepedic Organic Crib Mattress is a 2-in-1, with a firm side for infants and a softer side for toddlers. The edges of this mattress are also made to be firmer, which lowers the risk of your baby getting caught between the crib and the mattress.
Lastly, the usability of this mattress is fantastic. It is lightweight, so those midnight sheet changes are a little less cumbersome. The entire mattress is covered with a waterproof cover, so a leaky diaper only requires a quick cleanup with a disinfectant wipe.
Best Breathable Crib Mattress
Newton Baby Crib Mattress and Toddler Bed
This two-stage mattress is 100% breathable and 100% washable. Made of 90% air, the Newtown Baby Crib Mattress and Toddler Bed creates a safe and healthy sleeping environment for your little one.
The Newton Baby Crib Mattress and Toddler Bed is one of the most uniquely made mattresses out there. Their mattresses are made with something called a Wovenair core, a material they created that has a lot of nooks and crannies for air. This makes this mattress incredibly breathable, and their company claims this can help reduce the risk of re-breathing even if your baby ends up on their stomach.
Something else that sets this mattress apart is that it's 100% washable. The cover can be removed and thrown in the washer, while the mattress itself can be cleaned in the shower or the bathtub. The biggest downside of this mattress is the price—it is the most expensive mattress on the list.
Overall, when choosing a crib mattress for your little one, keep in mind that safety is the only non-negotiable. Once you've found options that are firm enough for a newborn and rigorously tested for toxins, the rest is up to you and your personal preferences.
Whatever your choice, whether you decide to sleep train your baby or not, we hope it gives you the peace of mind you need to rest easy while your baby sleeps.
My Green Mattress Emily Organic Crib Mattres
GOTS and GOLS organic certified, this mattress offers firm and breathable support to your baby. There's a firm, pressure-relieving layer of organic coconut fibers that are bound together using natural, sustainably-sourced latex. The mattress is upholstered on both sides and comes with a 10-year warranty and 365-day trial.
GOTS and GOLS organic certified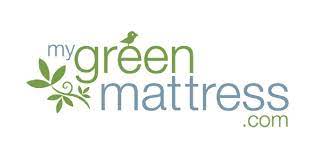 My Green Mattress
Buy now
The Emily Organic Crib Mattress from My Green Mattress is another organic mattress option that we couldn't go without mentioning. While it's slightly more expensive than the Naturepedic mattress, it has so many good qualities.
This mattress boasts a host of certifications:
GREENGUARD Gold Certified
Not only is this mattress supportive, but it's also breathable. The Emily crib mattress is made with a breathable layer of coconut fibers fused together with organic, sustainably-sourced latex. The mattress is covered with organic cotton and organic wool, which acts as a natural flame-retardant. No chemical-filled flame-retardant sprays on this mattress!