There's something about becoming a mother yourself that really brings to light just how under-appreciated moms are. Don't get us wrong, we don't do what we do for the gifts and praise—if that were the main draw, nobody would enter into motherhood at all.
But from the moment you hold your baby in your arms, reflecting on everything your own mom did (and likely continues to do) for you comes naturally. And that might mean finding the best gifts for mom is suddenly a lot more important to you than it ever was before.
Jump to the best gift for your mom:
Mom Deserves It
There's nothing better than a good mom; the kind who holds you when you cry, cheers you on as you chase your dreams, and continues to encourage and believe in you even when you fail.
If you were lucky enough to have a mom like that, she's probably become one of your best friends today. The dynamics between you may have changed, but she's still your biggest supporter. And now that you're old enough to recognize all the sacrifices she made on your behalf, it's time to show her how much you appreciate her. Whether you're looking for birthday gifts for mom, presents for a holiday celebration, or a "just because I love you" surprise, you want to find something special and worthy of the truly awesome mom you have.
Gifting Thoughtfully
Remember when you were a kid and you had a habit of picking out gifts for people based on what you wanted, rather than what they might have actually preferred? Don't make the mistake of doing that now. As much as you and your mom may have in common, the best way to say "Happy Birthday, Mom" (or "Merry Christmas," "Happy Mother's Day," "I love you") is to show her you've actually paid attention by getting her a gift that's unique to her.
Depending on how old your kids are, you can also get them involved. Because let's be honest, there's nothing most grandmas love more than their grandkids.
Of course, you may have a mom who insists she doesn't want anything at all. This isn't really all that surprising, is it? As a mom yourself now, you've likely learned that part of the gig is being a little self-sacrificing. But trust us when we say that even your mom will swoon over the right gift—you just have to be willing to figure out what that might be.
Gift for Mom Ideas
Not all of us are natural-born gift-givers. If this isn't typically your love language, that's okay. The good news is you love your mom and probably know her better than anyone, which means you're in better shape than you might realize. Think back on some of the conversations you've had recently, some of the things your mom has said she likes or needs. And then check out these gift ideas for mom and see what might be the perfect fit:
Send Some Style
These days there is a subscription box for just about everything. From clothing to hobbies like birdwatching you can find a way to touch on some of your Mom's deepest passions with either a single box, or a recurring subscription meant to bring her joy throughout the year. Maybe she's talked about wanting to update her wardrobe and would get a kick out of StitchFix.  The sky really is the limit here. You just have to think about what your mom loves, and then find a box that suits those tastes.
Stitch Fix Subscription Box
Stitch Fix has two ways to help moms save time finding styles they love: they can shop directly from curated items or get a box of hand-curated fashion shipped directly to them. What's awesome about Stitch Fix is that you don't even have to pay for a subscription to get the styles you love. After you take a free quiz to help your Stitch Fix stylist learn your personal style, you'll pay one styling fee to get the shipment sent. Once you receive the box, simply keep and pay for the items you love and send the rest back, free of charge. And if you decide to keep any clothes, the styling fee is credited towards your purchases too. Genius.
Stitch Fix
Buy now
Page-Turners Galore
For moms who love to read, there's nothing better than sharing books you've recently picked up and loved yourself. Not only does that provide her with a gift she can spend hours enjoying, it also opens up the door for the two of you to sit down to coffee together and discuss the book once she finishes it.
Then again, if she has a habit of going through books quickly, you may want to look into a book of the month club for her. Or perhaps you could even start a book club with other family members, promising a monthly get-together and a chance to talk about the books you've all read.
Book of the Month Club
Is there anything more relaxing than indulging in a good book? With a subscription, you can choose 5 new titles that will be shipped directly to your door every single month. And if you have um, babies, toddlers, or a pandemic that gets in your way of reading, you can always skip a month and not get charged so the books don't pile up.

Book of the Month
Buy now
Beauty Essentials
Just because Mom is of a different generation doesn't mean she wouldn't love to have some of the latest beauty gadgets. Women of all hair types are loving the Revlon hair dryer brush, or you consider putting together a beauty package for your mom and spending the day helping her learn some new blending techniques or even how to contour. Treat your mom to a gift that will make her feel beautiful in her own way.
One-Step Volumizer Hair Dryer
It's a hair dryer! It's a brush! It's a hair dryer and brush, all in one. If you're not familiar with this popular product yet, you're about to fall in love. Users rave that the brush is a game-changer, saving both time and excess heat on their hair, because it dries + styles all at once. The oval brush helps smooth hair, while the round edges boost volume. There are also two heat and speed settings, along with a cool option.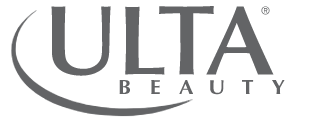 Ulta
Buy now
Jewelry
How many years in your childhood would you say you celebrated Mom's birthday with homemade jewelry? We're guessing it's quite a few. And while we know you love those handmade presents your kids gift you now, just as your mom loved the necklaces, bracelets and earrings you made for her then, you might want to consider surprising her with the real thing now that you're old enough to afford it.
Maybe you and your siblings could go in together on a ring with all of your birthstones, like this one from Zales? Or what if you found a locket (like this one from Kay) and put pictures of her grandkids in it? The nice thing about jewelry is it's one of those things people don't often buy for themselves, but the right piece can hold sentimental value for the rest of a person's life. And while your mom may still have that macaroni necklace you once made, we're willing to bet she'll actually wear whatever you give her now.
Genuine Birthstone and Diamond Accent Split Shank Bypass Ring
Chances are, your mom's most precious possessions are her kids (us moms are all the same that way, aren't we?) Treat her to keeping all her kids close with a birthstone ring displaying all of the colors of her children's birthstones. You can choose your metal (sterling silver, white gold, rose gold, or gold), along with the birthstones, up to three.

Zales
Buy now
A Treat for Her Feet
You know what moms really aren't great at? Taking care of themselves. If a mom has a few hundred dollars in her pocket, she's more likely to find a way to spend that money on her kids or grandkids than herself. That's why the gift of pampering is almost always a winner. Booking your mom an appointment at the spa or salon to get her hair and nails done, or to have a massage and facial, can be one of the best gifts you could possibly give.
Both because you mom deserves some rest and relaxation, and because it's an opportunity she probably wouldn't take for herself otherwise. Bonus gift: If you can swing joining her on that pamper day, she would likely be even more pleased to have that mother/daughter time together. And if a trip to the spa isn't an option right now, you could bring the spa to her with this foot spa bath massager.
All in One Foot Spa Bath Massager
This at-home foot spa comes with it all: heating therapy, oxygen bubbles massage, and high-frequency vibration massage. It comes with active massage rollers, which help roll the whole foot out after a long day on your feet. Plus, it comes with electric leakage protection. The only thing it's missing is someone to actually paint your toes, but hey, maybe the kids will be up for a spa day with mom?
Curl Up with Comfort
There are few things quite as comforting as curling up under a weighted blanket after a long day. This is one of those items your mom probably wouldn't get for herself, mostly because she may not have even heard of it before. But fans of weighted blankets say they can help to ease anxiety and even aide sleep for people who tend to be restless at night.
If you decide to go this direction, make sure you get the right weight—typically 10 percent of the user's body weight (so if Mom weighs 180 pounds, you'd want an 18-pound blanket).
Weighted Blanket
Cozy up with this hand-knit weighted blanket that combines the perfect mix of a comforting weight with breathable feel. This blanket has near-magical properties to induce sleep and calm, and keep you warm in the winter and cool in warmer weather. Choose from four different colors: dark or light gray, ivory, or sand and two different weight sizes of 15 pounds or 20 pounds. It's recommended that you choose a weighted blanket that is 10% of your body weight.
Yaasa
Buy now
Frame-Worthy Memories
As we've already covered, grandma's love their grandkids. Which means you really can't go wrong with a gift that highlights those little faces she adores so much. You may want to consider a digital picture frame—something you load up with pictures of your kids, and maybe even your nieces and nephews, before wrapping it and gifting it to your mom. Even better, you could book a local photographer for a big family portrait.
Just imagine the tears in your mom's eyes when you tell her the entire family is getting together for pictures she can hold on to for years to come. She might want framed prints of the kid's school pictures, or you may be able to dig up one of her favorite photos from your childhood and have it retouched, blown up and framed. The point is: personalization is sometimes the best way to elicit happy tears from a mom who isn't expecting a thoughtful gift at all.
Pix-Star 10 Inch Wi-Fi Cloud Digital Picture Frame
This digital photo frame lets you display photos from your phone or USB, SDHC or SDXC cards. You can connect up to 25 frames from a single frame and with 80 GB of memory, you'll have room for around 30,000 pics. (That should cover a few of the kids, right?) You can also share pics instantly via email or the Pix-Star app and manage the photos remotely as well. Motion sensor turns screen off when you leave the room and on when you enter. Display pics from online sources like social media, Dropbox, One Drive, Google Drive, Google Photos, and more.
It Really Is the Thought That Counts
No matter what you choose, keep this in mind–finding the perfect gift for mom is never easy, but it's always worthwhile. Especially if you remember that just like in your childhood, Mom is going to be more moved by the thought and effort you put into her gift than even the gift itself.
All you have to do is really try to come up with something you think your mom will love—even if it turns out she doesn't, she'll still love you for trying.